Spotted - the small self-driving car
There have now been sightings of the little Google "self-driving" cars - usually with two occupants. They don't come to park in the car park we walk through most days, though, as the Lexus version used to do.
Here's one in the residential streets a few blocks from our house.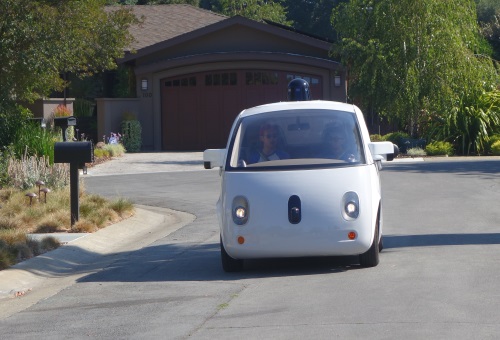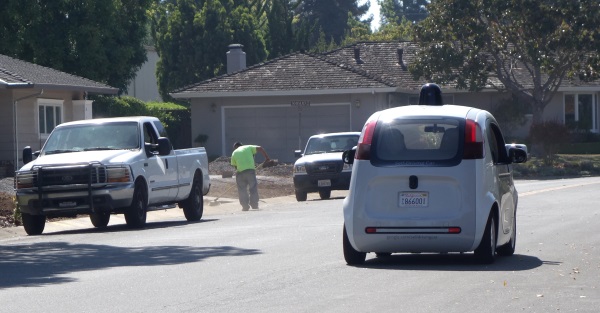 29 Oct 2105 Updating to add link to Bloomberg article on GM's self driving car development - very much still work in progress
http://www.bloomberg.com/features/2015-gm-super-cruise-driverless-car/